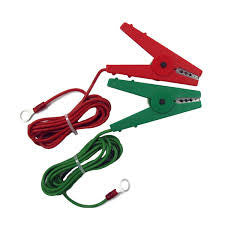 Universal Fence Charger Lead Set
BUY HERE!
Electric Fence Charger / Energizer Lead Set
Fast Energizer to Fence & Ground Connection
FEATURES & BENEFITS:
Use to connect most smaller electric fence chargers / energizers to fence wire and ground system.
Sold as a set.
6' long
A universal product (not a Gallagher made item)
*Will not work on all Gallagher Fence Chargers (I Series, B100, B200, B300, S20, S50 units) may need simple modification.